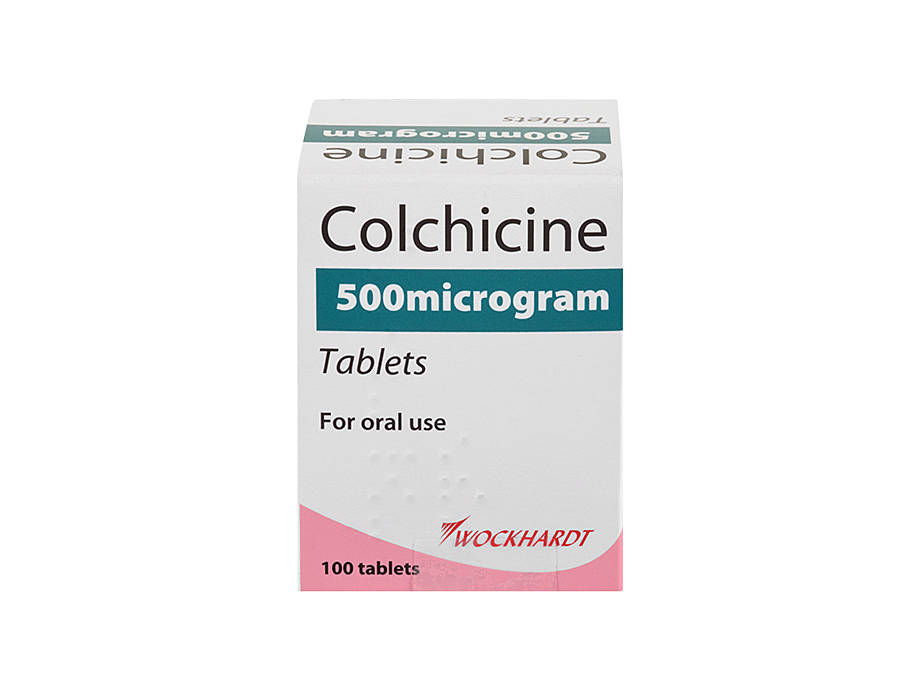 Get 10% discount on your next order. Order now to qualify.
Get 20% cashback on apple app store. Use code P056
DELIVERY & RETURNS
Free shipping offer on Pilldoctor and get exclusive offers.
Location
Door Delivery

Fastest delivery to the door for only 2 days. Don't miss exclusive offer.

Pickup Station

Fastest delivery to the door for only 2 days. Don't miss exclusive offer.

Return Policy

Fastest delivery to the door for only 2 days. Don't miss exclusive offer.
Description
What is Colchicine?
Colchicine is a medicine for treating inflammation and pain. It can be used to:
treat flare-ups (attacks) of gout
prevent increased flare-ups of gout when you first start on medicine like allopurinol – taken to manage your condition long term
prevent flare-ups of symptoms of familial Mediterranean fever (FMF) – an inherited inflammatory condition
Colchicine is available on prescription. It comes as tablets.
Who can and can't take colchicine?
Colchicine can be taken by most adults aged 18 and over. It can sometimes be prescribed for children by a specialist doctor.
Colchicine is not suitable for some people. To make sure it's safe for you, tell your doctor if you:
have ever had an allergic reaction to colchicine or any other medicines
have a severe blood disorder (such as blood dyscrasia, low amounts of white or red blood cells, a low blood platelet count or problems with your bone marrow function)
have severe kidney or liver problems
have problems with your heart or digestive system
are pregnant, think you might be pregnant or are trying for a baby
Women who could become pregnant will usually only be prescribed colchicine if they are using suitable contraception.
What are the side effects?
Like all medicines, colchicine can cause side effects, although not everyone gets them. However, even mild side effects can be very serious.
If you have any side effects when taking colchicine, stop taking the medicine and get medical help straight away.
Immediately talk to your doctor or a PillDoctor pharmacist if you:

are feeling or being sick
have stomach pain
have diarrhoea
have a high temperature, swollen mouth, sore throat, bleeding that does not stop, unusual bruising or skin problems – these can be signs of a serious problem with your blood
Product Ratings
Highest Ratings
There are no reviews yet.